Crossing - live generative music on Abbey Road
.
Sep 30, 2015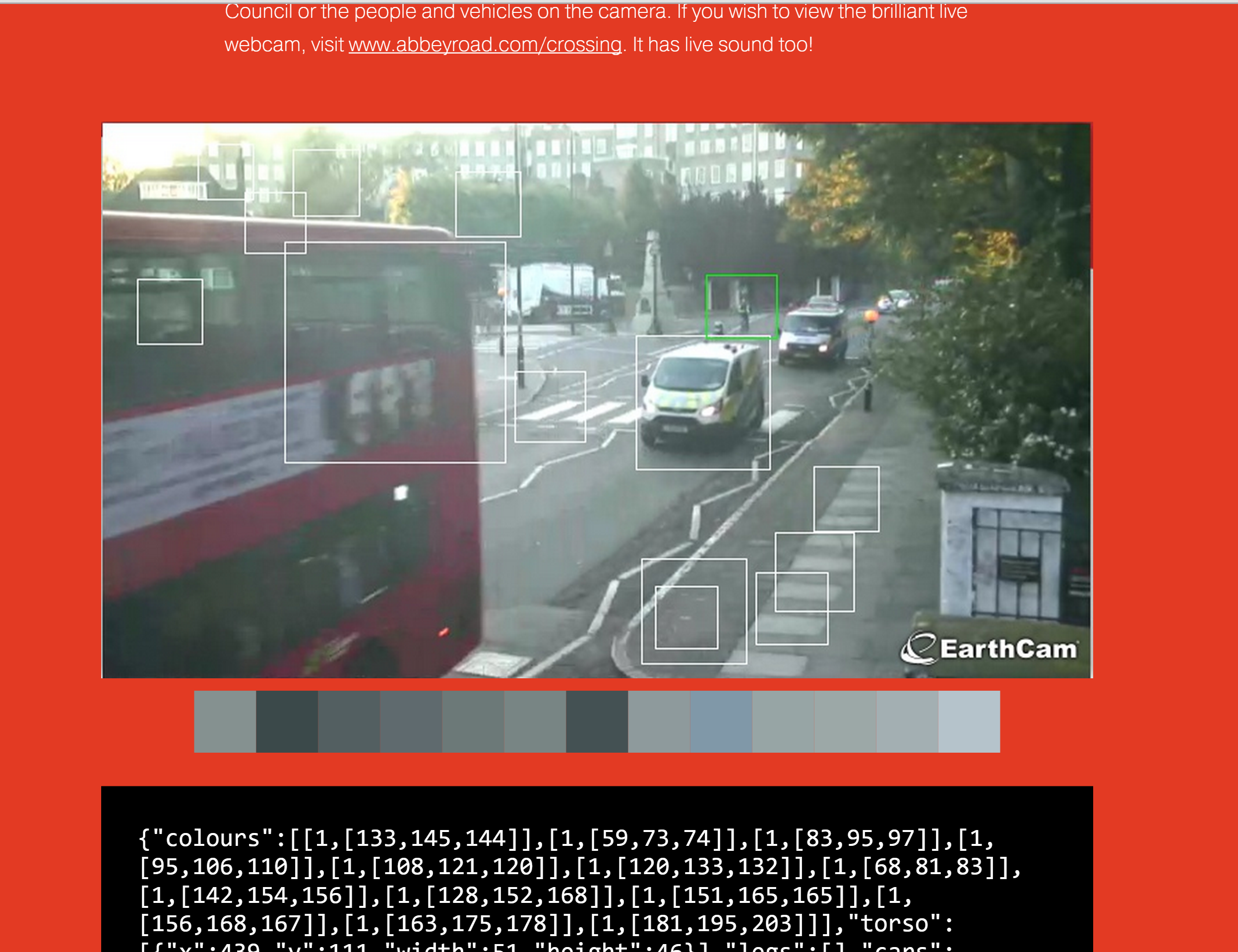 Live-analysing shapes of people and cars within the webcam feed above the Abbey Road Studios crossing to generate music.
Cur­rently off­line (Ab­bey Road Stu­dios changed their web­site and the server-side stuff for this pro­ject was ri­dicu­lous) but it was fun while it las­ted. I'll write up more about the code in­volved once I have time. Or ask me and I'll hap­pily share info.